Who is behind Essential Thyme?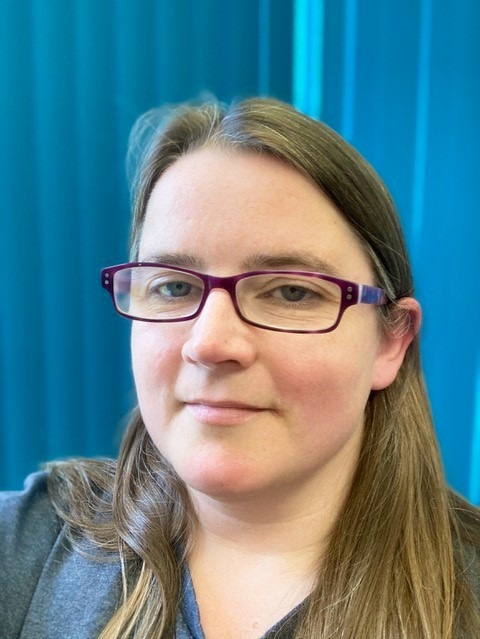 Essential Thyme was born in July 2012 around the Lemington area of Newcastle, carrying on a legacy from the charity 'Time For You' which offered low-cost therapies to people on benefits in the Scotswood area, but unfortunately it had to close its doors due to lack of funding opportunities.
This service was taken over by one of their volunteers Sandra, who had just completed a Foundation Degree in Complementary Health Care at New College Durham, specialising in Clinical Aromatherapy.
Prior to studying at New College Durham, Sandra was living in York and worked for an Event Management Company and also in Travel specialising in Long Haul Tailor Made, this came from her love of travelling having spent nearly 2 years backpacking around Australia, New Zealand, Fiji, America, Canada, Thailand, Malaysia, Singapore, Bail, Lombok & Borneo, when she returned from travels she realised no employer in their right mind would employ her as she might just disappear again travelling the world, so she decided to go to University at Lincoln and study Tourism for 3 years.
Having completed the Foundation degree in Complementary Health Care, Sandra realised that she did not want to work for someone else and chose to set up Essential Thyme, this way she has total control over how the business runs or develops.  The main aspect that Sandra noticed is that everyone is not the same and therefore we all don't fit inside the same box.  Most people who need a massage might not really know what type of massage will benefit them (especially when there are over 15 different options to choose from), or even know what some of them are.  Sandra soon changed the way she offered her services to her clients by changing from them choosing which therapy they wanted to now offering an appointment for either 30 minutes, 45 minutes or 60 minutes time slots, after a full consultation discussing full medical history, find out areas of the body that are causing the client issues/pain at that time, a plan for the massage is agreed as to which areas to concentrate on and usually there will be 3 or 4 different massage techniques delivered in the one session as after all Sandra is the expert in her field and knows what therapies will be best for her clients with the symptoms they have.
Sandra deals more with clients who have issues with tightness in muscles or medical conditions.  Looking at using massage as a benefit to your health both mind and body, rather than a chill out relaxing pamper session.  If it's a pamper session you want you are better off going to a spa for this, don't get me wrong Sandra can and does deliver relaxing massages, but her passion is in helping people improve their quality of life and reduce pain levels they have.
In 2019 Sandra decided she wanted to pass on her knowledge and skills within the massage community by helping to train up new therapist or offer current therapists some more options to their therapy menu.  So, she studied and became a qualified teacher for Adult learning and has been offering courses in Swedish Massage, Indian Head Massage, Thai Hand & Foot Massage, Deep Tissue Massage, Clinical Aromatherapy.  These have been delivered on behalf of a couple of training schools and now Essential Thyme is also an accredited training provider and can also offer these courses as well, with hopefully more to follow.
In 2020 Essential Thyme like a lot of businesses had to temporally close its doors due to the Pandemic, Sandra used this time to work on her business (not just sitting at home watching daytime tv), the business was re-branded with a new logo, it was split up into 3 different elements to the business of Therapies, Training and the third element was the Products.  This was also launched during lockdown which had been on the back burner for a while but never had the time to get it up and running.  All the products are made by hand by Sandra from soaps to candles or wax melts to lip balms or Lavender Wheat Bag to soothe those aches and pains.  You can have a look at everything that Sandra has to offer from her website www.essential-thyme.co.uk.  Why not sign up for the Essential Thyme newsletters which give you all the latest news hot off the press.
Essential Thyme will be celebrating its 10-year anniversary next year, a lot has happened in those 10 years and can't quite believe the journey.  Not sure yet how Sandra will be celebrating this anniversary but do think that this milestone will need to be celebrated in some way, so watch out for information nearer the time on the newsletter and social media posts.
Essential Thyme is located on Osborne Road, Jesmond, opposite Jesmond Metro Station at the traffic lights junction of Osborne and Jesmond Road.
10 Fun facts about Sandra:
She is originally from Scotland having moved down to Lincoln in 2000 to study at the University of Lincoln and is slowly making her way back home ever since
She has travelled extensively around the world on her own and with friends and family, having visited all 7 continents in the world and highly recommends a visit to Antarctica if you can.
She has jumped out of a plane at 13,000ft while in Australia
Studies Thai Massage in Chiang Mai, Thailand for a month
In her previous life Sandra used to work in Event Management and Tailor-made long-haul travel
She is a mummy to her Springer Spaniel Bailey
Started to teach massage therapies in 2019
Has never seen an episode of Love Island
Is Lego crazy and loves to build Lego sets – now needs to build a Lego house to store all the Lego sets
She is trained in over 15 different massage techniques